Episode 001 - Interview with Jackie Morgan MacDougall
In this inaugural episode of Parenting Then and Now, Sam speaks with Jackie Morgan MacDougall about her childhood in Boston, her views on how both being a kid and being a parent has changed, and what she plans on doing to help her kids become independent, creative and self-determined.
Some topics that were discussed in this episode include:
Bugs Bunny and Looney Tunes
"Lolly, Lolly, Lolly get your adverbs here"
The Singing Frog Looney Tunes episode
Jackie's website: Broadscast
Jackie Morgan MacDougall's Bio:
Jackie Morgan MacDougall is an award winning blogger, writer, producer, podcaster and speaker with over 20 years experience in television and digital marketing. A visionary with a passion for collaborating and supporting other women, Jackie is the executive producer and co-host of Broadscast, a podcast for women that tackles trending topics while interviewing some of the most powerful, high profile voices and influencers. She's also the founder / host of Forty Thrive, a multi-media lifestyle brand for women over 40. As a results-driven TV marketer, Jackie has produced and directed television promo campaigns with some of the most innovative voices in entertainment including Queen Latifah, Harry Connick Jr., Tyra Banks, Chrissy Teigen and Sharon + Ozzy Osbourne. As a creative and dedicated digital content creator, Jackie served as founding editor of a parenting site for Warner Bros. and was instrumental in creating the site from the ground up, reaching millions of readers within the first year and building an actively engaged online community. It was that position that sparked Jackie's passion for connecting with women through media, landing her on Good Morning America, Today Show, CNN, On Air with Ryan Seacrest, Dr. Drew and Huffpost Live. Jackie has also produced video and written content for countless websites and magazines, hosted live online events, launched co-branded sweepstakes and contests, and enjoys speaking and participating in live panels on a variety of topics that relate to women, parenting, business and media. Jackie lives in Los Angeles with her husband and three children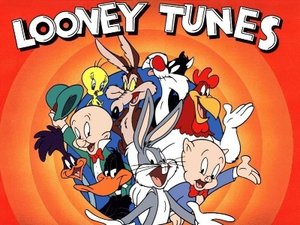 The famous "Looney Tunes" cartoon theme from the '70's
Episode 002 - Interview with Joanne O'Sullivan
Stand-up Comedienne, Scriptwriter, and general funny gal Joanne O'Sullivan joins Sam in a conversation that goes from funny to serious to funny again all on the same show. Joanne's unique experience in having lost her mother at the tender age of six is reflected in the eyes of her own daughter, Eliza, and Joanne's wisdom and reflections on her experience make this a show that you won't want to miss.
Some topics discussed in this episode include:
BIO: Joanne O'Sullivan (Writer/Performer/Producer)
Joanne is proud to be able to say she's worked in practically every genre of Canadian comedy. As a television writer, she spent 2-years writing for CBC's popular news parody show This Hour Has 22 Minutes and just recently finished up a stint as a contributing writer for season three of the Baroness Von Sketch Show. Currently, she can be found scouring the CBC archives for a new, as yet unnamed music documentary show".
Joanne has worked in the live Canadian arts scene for over 10 years, across many genres, including stand-up from Vancouver to Toronto, storytelling for the Stratford Festival's Late Night with Lucy Peacock cabaret, and improvising in four seasons of Sin City, Toronto's popular live, improvised soap opera.
She is also working on her third solo show, She Grew Funny, premiering at this year's Toronto Fringe.
Joanne is the proud winner of a Writer's Guild of Canada award and her second one-woman show "Any Second Now" was nominated for a Canadian Comedy Award.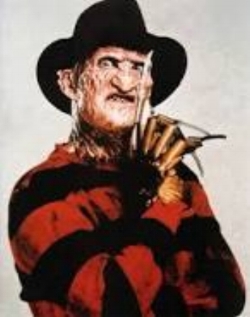 Episode 003 - Marc Saltzman
Episode 004 - Brandie Weikle
In this episode, Brandie Weikle joins Sam to discuss the changes in family life, parenting and kids' responsibilities over the years. Some of the items mentioned or discuss include:
Episode 005 - "One Tough Muther" Karen Finocchio
Married at age 19, directly out of high school, Karen Finocchio, aka "One Tough Muther," had four children by the age of 28. By the age of 30, she chose to leave the marriage and became a divorced single mother to three young sons ages 4, 7 and 9 years old and a 2-year-old daughter. In a blink of an eye, Karen went from living around the world as a military wife to living in two rooms in her parent's home with four children and a dog.Karen Finocchio, aka "One Tough Muther"
She could have been a statistic, but through hard work, perseverance and a positive outlook, Karen became the success that few could only dream of being. Today, Karen helps women around the world find their true path, and provides advice and support to others as part of her #OTM tribe. Listen to this episode of Parenting Then and Now where Karen explains what it was like raising kids as a single parent in the '80's, her advice for parents today, and how she remains both successful yet grounded.
Some topics that Sam and Karen discussed on this episode include:
Episode 006 - Dr. Sean Hayes
Dr. Sean Hayes is a Clinical Psychologist and Organizational Behavioural Change Expert who specializes in the area of "Stress and Coping." More specifically, he addresses the effects that modern stresses have on our health, relationships and family dynamics, as well as how the impact of "continuous disruptive change" affects those in business and professional settings.
In this episode of Parenting Then and Now, Dr. Hayes joined Sam to discuss a number of related items, including the following topics:
Growing up in the '70's and the phenomenon of "Latchkey Kids"
The prevalence of unstructured play in the 70's and 80's compared to today where Dr. Hayes says that kids' activities are often too structured
Parents' expectations of their kids via enrollment in various sports leagues and extra-curricular lessons
The perception of "stranger danger" as opposed to the actual danger that may or may not exist
Episode 007 - Jennifer Powell
Along with her husband and two kids, Jennifer Powell traveled around the world in eight months. The family's experiences will last a lifetime and Jen's perspective on traveling with children has forever changed.
As a child, she led an unconventional life of travel with her father, despite the prevailing standards of family vacations of the time, and this fact is likely what spurred her and husband on to sharing the world and the love of travel with their kids - off the beaten path. See below for some pictures of the family's adventures.
In this episode, we discussed the following: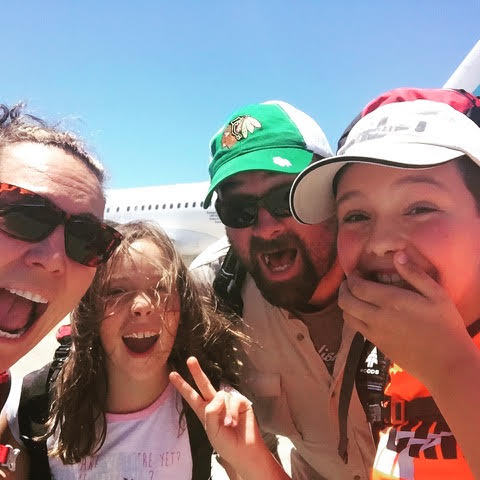 Episode 008 - Brittlestar (Stewart Reynolds)
In this episode, Sam and Stewart aka "Brittlestar" discuss the changes in communication between kids, tweens and teens over the years, particularly with the rise of social media. Some of the key points that were talked about in this episode include:
His obsession with Star Wars when he was a kid
Carrie Fisher and William Shatner's Tweet argument (see below)
The Beatles, The Bay City Rollers and Elton John (pics and video below)
Telstar Pong
Drake's mom - Bette Reynolds, aka "Notorious O.A.P. She knows when that hotline blings, it can only mean one thing!
Brittlestar's viral Canada Day video (below)
Episode 009 - Lenore Skenazy
In this episode, Sam sits down with Lenore Skenazy, once called the "World's Worst Mom." Lenore is a fierce advocate of free-range parenting and